Product Information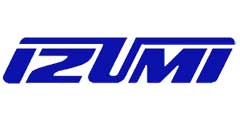 R14E-HL
The R14E-F1 remote operated pump gives the operator complete control. Push buttons permit the operator to advance and retract at will. The operator is never comitted to a full cycle, and can always back off at anytime during the advance even under pressure. This feature increases the efficiency because cuts and crimps can be adjusted as necessary, simply by stopping the advance or retract mode. The electric motor shuts off when UP button is released and the pressure reaches to preset value of 700 bar. The ram can be retracted down while the button is depressed. A 3 metre remote control cable provides both safety and convenience. The operator can set up an operation and then move away from the work site before engaging the tool.
Looking for spare parts for this tool? View the spare parts catalogue.
Specification
| | |
| --- | --- |
| OIL DELIVERY litre/min at 0-20 bar | 2.6 |
| OIL DELIVERY litre/min at 20-700bar | 0.32 |
| RESERVOIR CAPACITY cc | 2000 |
| LENGTH (mm) | 250 |
| HEIGHT (mm) | 355 |
| WIDTH (mm) | 160 |
| WEIGHT (kg) | 15 |
| INPUT/ENGINE | Single phase 50/60 Hz 120V or 230V 340W motor |
Notes
Two stage pumping system for rapid advance
Adjustable output pressure to 700 bars
360 degree swivel joint for hose maneuverability
Visual oil level
Wired remote control.

Accessories
2M Hydraulic hose attatched
Make an Enquiry
For more information on the R14E-HL, or to make a purchase please contact us
Customer Comments
I needed spares for my hydraulic tools and was very happy with the service Izumi provided. Thanks again.
Mr. C. Johnson