Product Information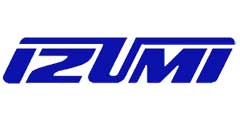 REC-458U
The REC-458U utilizes all the best features of the REC-358U compression tool with rapid ram advance hydraulic mechanism for faster operation. It squeezes commonly used service entrance connectors, lugs, sleeves, H and C tap. It can be easily carried and used in limited access areas because of its swivel head and compact design. Attached quick reease pins make changing between compression head and cutting head a one minute job, with no pins or springs to lose! This revolutionary design eliminates the need for multiple tools at one job site. The optional 25CAT cutter attachment can slice nonferrous cables up to 25mm. The number of crimps for maximum size conductor: 67 crimps/BP-70E
Looking for spare parts for this tool? View the spare parts catalogue.
Specification
| | |
| --- | --- |
| RAM STROKE (mm) | 13 |
| MOTOR (VDC) | 14.4 |
| RESERVOIR CAPACITY (cc) | 60 |
| FORCE AT DIE FACE (Metric Ton) | 5.5 |
| LENGTH (mm) | 345 |
| HEIGHT (mm) | 250 |
| WIDTH (mm) | 70 |
| WEIGHT (kg less battery) | 3.4 |
Notes
Dies are sold separately
Specify input voltage
Battery operated compression tool
Detachable latch type H framed tool head
25CAT cutter attachments as an optional accessory
LED lights when battery capacity becomes low
Light weight and slim design
Pistol type, well balanced design
25 minute charger for BP-70E and BP-70EI
Regular NiCd battery or Smart battery
Right or left handed operation
Accepts both Burndy and Kearney type dies (W and O type dies)
D3 saddle dies
180 degree swivel head
Optional DC charger
Quality backed by ISO9001

Accessories
Shoulder Strap, Double molded carrying case Battery pack and chargers are sold separately
Make an Enquiry
For more information on the REC-458U, or to make a purchase please contact us
Customer Comments
I needed spares for my hydraulic tools and was very happy with the service Izumi provided. Thanks again.
Mr. C. Johnson