Product Information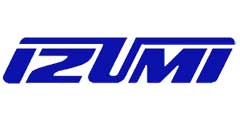 IZ-325A
The IZ-325A ratchet cable cutter was designed to cut up to 325mm2 or 33mm outer diameter Cu cable. The IZ-325A features light weight, easy to use and clean cutting of the material. The cutter is equipped with the release meachanism so that the cutting can be backed out when necessary. This economical ratchet cutter is ideal for an electricians wiring preparation tool.
Notes
Cutting capacity: Non ferrous cables only
polyethylene cable 600V-CB325mm2 (31mm OD)
600V-CV60mm2 X 3 core (32mm OD)
Multicore vinyl insulation cable VVR 60mm2 X 3 core (33mm OD)
IV325mm2 (29mm OD)
Durable construction
Forged cutting cable
Clean square cutting
To release ratchet, push release lever downward
Blade moves freely.

Make an Enquiry
For more information on the IZ-325A, or to make a purchase please contact us
Customer Comments
I needed spares for my hydraulic tools and was very happy with the service Izumi provided. Thanks again.
Mr. C. Johnson