Product Information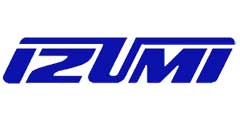 PB-10N
The PB-10N was designed to bend various sizes and thicknesses of steel pipes without wrinkles. An aluminium alloy frame makes this bender lighter so that it can easily be carried to the job site. Bending shoes are designed to bend JIS standardised conduit pipe and gas pipe listed. If the pipe outer diameter being bent is equivalent to the one from the list, the shoe can be used for the application.
Specification
| | |
| --- | --- |
| OIL VOLUME REQUIRED (cc) | 400 |
| OUTPUT FORCE (metric ton) | 11 |
| RAM STROKE (mm) | 250 |
| WIDTH (mm) | 780 |
| WEIGHT (kg) | 18.6 |
Notes
Hydraulic pump and Bending shoes are sold separately
Bending shoe: Thin conduit (A), Thick conduit (B) Gas pipe (SGP)
A15-15.9
A19-19.1
A25-25.4
A31-31.8
A39-38.1
A51-50.8
A63-63.5
A75-76.2
B16-21.0
B22-26.5
B28-33.3
B36-41.9
B42-47.8
B54-59.6
B70-75.2
B82-87.9
SGP-15 - 21.7
SGP-20 - 27.2
SGP-25 - 34.0
SGP-32 - 42.7
SGP-40 - 48.6
SGP-50 60.5
SGP-65 - 76.3.

Accessories
Frame, cylinder, pivot shoes (2 pieces), angle gauge.
Downloads
Make an Enquiry
For more information on the PB-10N, or to make a purchase please contact us
Customer Comments
I needed spares for my hydraulic tools and was very happy with the service Izumi provided. Thanks again.
Mr. C. Johnson