Product Information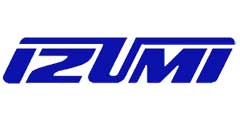 R14E-A
The R14E-A is a fully remote controlled, single acting, 700bar, electric pump. The two button hand held remote control allows the operator to advance, hold or retract at any time. When 700 bar is reached, the pump will automatically shut off and hold the pressure until the operator pushes the release button to retract the tool. There is an auto cycle switch that allows the operator to push the advance button once and the pump automatically advances, runs to 700 bar, and releases. This feature is convenient where operatoin is repeated many times.
Specification
| | |
| --- | --- |
| OIL DELIVERY litre/min at 0-20 bar | 2.6 |
| OIL DELIVERY litre/min at 20-700bar | 0.6 |
| RESERVOIR CAPACITY cc | 3000 |
| LENGTH (mm) | 350 |
| HEIGHT (mm) | 420 |
| WIDTH (mm) | 330 |
| WEIGHT (kg) | 30 |
| INPUT/ENGINE | Single phase 50/60 Hz 120V or 230V 550W motor |
Notes
Hydraulic hose sold separately
Fully remote controlled
Visual oil level
3/4 HP heavy duty motor
Durable steel constuction with built in carrying handle
Auto cylce mode
Low amperage requirement.

Accessories
Wired remote control switch
Make an Enquiry
For more information on the R14E-A, or to make a purchase please contact us
Customer Comments
I needed spares for my hydraulic tools and was very happy with the service Izumi provided. Thanks again.
Mr. C. Johnson