Product Information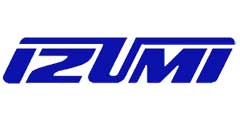 P-85YC
The P-85YC scissors type cutter head was designed to cut various cables used in the industry today. It can cut Cu and Al cables up to 60mm and CCP cables up to 85mm. The scissors type cutter head provides exceptional ease of use and maneuverability when making many cuts. It can cut the cables with a minimum amount of distortion. The P-85YC remote head requires an external, high pressure, 700 bar or 10,000 PSI pumping source.
Looking for spare parts for this tool? View the spare parts catalogue.
Specification
| | |
| --- | --- |
| MAX INPUT PRESSURE (bar) | 700 |
| OIL VOLUME REQUIRED (cc) | 48 |
| OUTPUT FORCE (Metric Ton) | 8.1 |
| LENGTH (mm) | 455 |
| HEIGHT (mm) | 200 |
| WIDTH (mm) | 120 |
| WEIGHT (kg) | 4.8 |
Notes
Cutting of piano wire is prohibitedCutiing Capacity: polyethylene cable : 600V-CV325 mm2 (60mm OD), 3 Core 600V-CV 150 mm2 (46mm OD)
3 Core 600V-CV500 mm2 (38mm OD)
Multicore vinyl insylation cable VVR150 mm2 (47mm OD0 3 core
CCP Cable (85mm OD)
Lead sheathed cable (85mm OD)

Cutting Capacity
Wire Rope 6 x 7: N/A mm
Wire Rope 6 x 12: N/A mm
Wire Rope 6 x 19: N/A mm
Soft Steel Bar: N/A mm
Reinforcing Rod: N/A mm
Cu Strands: N/A mm
AI Strands: N/A mm

ACSR: N/A mm
Guy Wire 1 x 7: N/A mm
Guy Wire 1 x 19: N/A mm
CCP Cable: N/A mm
Electric Cable: 85 mm
AI or Cu Rod: N/A mm
Re-Bar: N/A mm

Accessories
Carrying Bag
Downloads
Make an Enquiry
For more information on the P-85YC, or to make a purchase please contact us
Customer Comments
I needed spares for my hydraulic tools and was very happy with the service Izumi provided. Thanks again.
Mr. C. Johnson