Product Information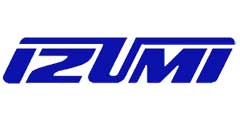 YSP-30B
The YS-30B hydraulic scissors type cutter is ideal for close quarter work and bucket truck applications where the open jaw cutter can easliy grab and cut the cables. All cuts are clean with minimal amount of cable distortion, which allows for easy connector installation on cables. The YSP-30B remote head requires an external, high pressure, 700 bar (10,000 PSI) pumping source.
Specification
| | |
| --- | --- |
| MAX INPUT PRESSURE (bar) | 700 |
| OIL VOLUME REQUIRED (cc) | 18 |
| OUTPUT FORCE (Metric Ton) | 6.7 |
| LENGTH (mm) | 320 |
| WEIGHT (kg) | 3.2 |
Notes
Cutting of piano wire is prohibited
Scissors type cutter
Fast remote operation
Light weight and compact
30mm opening beteen blades.

Cutting Capacity
Wire Rope 6 x 7: N/A mm
Wire Rope 6 x 12: N/A mm
Wire Rope 6 x 19: N/A mm
Soft Steel Bar: N/A mm
Reinforcing Rod: N/A mm
Cu Strands: 28 mm
AI Strands: 28 mm

ACSR: 19 mm
Guy Wire 1 x 7: N/A mm
Guy Wire 1 x 19: N/A mm
CCP Cable: N/A mm
Electric Cable: N/A mm
AI or Cu Rod: N/A mm
Re-Bar: N/A mm

Accessories
Carrying Bag
Downloads
Make an Enquiry
For more information on the YSP-30B, or to make a purchase please contact us
Customer Comments
I needed spares for my hydraulic tools and was very happy with the service Izumi provided. Thanks again.
Mr. C. Johnson