Product Information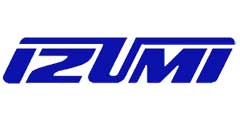 P-60
The P-60 portable hydraulic cutter head features: Fast cutting with remote operation. Guillotine type cutting for less jamming than shear type cutting. It can be operated by any hydraulic pump with rated oil pressure of 700 bar. Equipped with NPT 3/8" threaded Parker type high pressure couplers. Blades are easily replacable. Maximum opening : 60 mm Lock pin type cutter head.
Specification
| | |
| --- | --- |
| MAX INPUT PRESSURE (bar) | 700 |
| OIL VOLUME REQUIRED (cc) | 71 |
| OUTPUT FORCE (Metric Ton) | 8 |
| LENGTH (mm) | 410 |
| WEIGHT (kg) | 5.8 |
Notes
Cutting of piano wire is prohibited

Cutting Capacity
Wire Rope 6 x 7: N/A mm
Wire Rope 6 x 12: N/A mm
Wire Rope 6 x 19: N/A mm
Soft Steel Bar: N/A mm
Reinforcing Rod: N/A mm
Cu Strands: 60 mm
AI Strands: 60 mm

ACSR: N/A mm
Guy Wire 1 x 7: N/A mm
Guy Wire 1 x 19: N/A mm
CCP Cable: 60 mm
Electric Cable: N/A mm
AI or Cu Rod: N/A mm
Re-Bar: N/A mm

Accessories
Carrying Bag
Make an Enquiry
For more information on the P-60, or to make a purchase please contact us
Customer Comments
I needed spares for my hydraulic tools and was very happy with the service Izumi provided. Thanks again.
Mr. C. Johnson