Product Information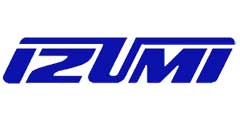 REC-3610
The REC-3610 is the new ROBO tool and has the largest output and piston travel among our battery operated compression tools. The piston travel is 54mm which accepts mid-span copper and aluminium sleeves up to 1500KCM. This tool accepts all "U" type dies when used with an adapter. Portability and handling are made easier because the REC-3510 system is self contained and compact. It features a new, larger handle opening with a rocker type switch located on the top of the handle for one fingered trigger operation. The number of crimps per charge for maximum conductor : 37 crimps/BP-70E.
Specification
| | |
| --- | --- |
| RAM STROKE (mm) | 50 |
| MOTOR (VDC) | 14.4 |
| RESERVOIR CAPACITY (cc) | 170 |
| FORCE AT DIE FACE (Metric Ton) | 13.2-14.2 |
| LENGTH (mm) | 480 |
| HEIGHT (mm) | 275 |
| WIDTH (mm) | 90 |
| WEIGHT (kg less battery) | 10 |
Notes
Dies are sold separately
Specify charger input voltage
Battery operated compression tool
50 mm jaw opening closed head
LED indicator when battery capacity becomes low
Well balanced and compact design
Larger handle opening with rocker type switch
Built in foot base with finger indents
New rapid advance system
14.4 VDC powerful motor
25 minute charger for BP-70E and BP-70EI
Regular NiCd or Smart battery
Right or left handed operation
Accepts 15 ton P type dies
Accepts 12 ton shell type dies when used with a die adapter
360 degree swivel head
Optional DC charger
Quality backed by ISO9001

Accessories
Shoulder Strap, Double molded carrying case Battery pack and chargers are sold separately
Make an Enquiry
For more information on the REC-3610, or to make a purchase please contact us
Customer Comments
I needed spares for my hydraulic tools and was very happy with the service Izumi provided. Thanks again.
Mr. C. Johnson