Product Information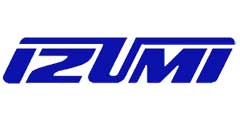 SL-C430
The SL-C430, is one of the first streamline 12 ton hydraulic compression tools in the industry. They accommodate 12 ton U-type dies for applying compression fittings to copper, aluminum and ACSR conductors. The SL-C430 has a C head design. which eliminate the extra work of closing the latch. They have electric memory function to record number of compression cycles that tools have made. New head design for C head completely eliminated retraction pinch points.
Specification
| | |
| --- | --- |
| RAM STROKE (mm) | 31 |
| MOTOR (VDC) | 14.4 |
| RESERVOIR CAPACITY (cc) | 45 |
| FORCE AT DIE FACE (Metric Ton) | 12 |
| OUTPUT FORCE (Metric Ton) | 12 |
| LENGTH (mm) | 500 |
| HEIGHT (mm) | 149 |
| WIDTH (mm) | 101 |
| WEIGHT (kg less battery) | 5.8 |
Notes
Dies are sold separately
Specify the manufacturer's die and connector numbers
Rapid ram advance mechanism
Accept all dies used for Alcoa, Burndy, T&B, Klauke, Cembre and Blackburm 12 ton U-type dies
Non-Slip soft grip
LED Light for dark working site
No Pinch Points on retraction (C head only)

Accessories
Steel carrying case Battery and Charger- sold separately
Make an Enquiry
For more information on the SL-C430, or to make a purchase please contact us
Customer Comments
I needed spares for my hydraulic tools and was very happy with the service Izumi provided. Thanks again.
Mr. C. Johnson