Product Information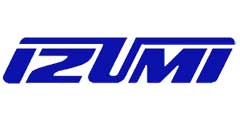 P-105YC
The P-105YC scissors type cutter head was designed to cut various cables used in the industry today. It can cut up to 105mm OD cable (not steel core) The scissors type cutter head provides exceptional ease of use and maneuverability when making cuts. It can cut the cables with a minimum amount of distortion. Handle stand support helps operation with hands and on ground.
Specification
| | |
| --- | --- |
| OUTPUT FORCE (Metric Ton) | 12 |
| LENGTH (mm) | 535 |
| WEIGHT (kg) | 7.9 |
Notes
Durable Handle Stand Support. Cutting of hard steel wire prohibited Cutting capacity reference for Material and size. 600V-CV325mm▓ 4 core (°72). 600V-CV600mm▓ single core (°41). 600V-CVT400mm▓ Triple cable (°72). 6600V-CV600mm▓ Single core (°47). 6600V-CV325mm▓ 3 core (°77). 600V-IV500mm▓ Single core (°35). 600V-VVR250mm▓ 4 core (°65).

Accessories
sold separately: Hydraulic power pack and 10 000 psi hydraulic hoses.
Make an Enquiry
For more information on the P-105YC, or to make a purchase please contact us
Customer Comments
I needed spares for my hydraulic tools and was very happy with the service Izumi provided. Thanks again.
Mr. C. Johnson