Product Information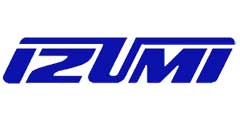 AC-5N
Capable of crimping several types of terminals up to 5.5mm2 with interchangable jaws. Bench mounted, air operated AC-5N is suitable for continuous crimping for production line. The AC-5ND comes with AF2 foot pedal. AF2 foot pedal adjusts jaw butting time by air timer so that butting tme is regulated regardless of operator. This will prevent spring back of crimped terminal and maintain consant crimp heights. Price does not include any jaws.
Looking for spare parts for this tool? View the spare parts catalogue.
Notes
Applicable air pressure : 5-6 bar
Rated pressure of the hose : 10 bar
Air consumption : 24 litres/min at 30 crimps/min
Output force : 1.3 ton at 5 bar air pressure
Optional jaws : #1 Jaw, non-insulated 1.25, 2, 5.5 mm2
#3Jaw, insulated 1.5 mm2
#4 Jaw, insulated 2 mm2
#5 Jaw, insulated 5.5 mm2
#7A Jaw, closed end 1.3-3, 2-6 mm2
F-200 Jaw, Tab 0.5-1.25, 2 mm2
Cutter Jaw, Cu, Al wire 7mm O.D.

Accessories
Standard foot pedal
Make an Enquiry
For more information on the AC-5N, or to make a purchase please contact us
Customer Comments
I needed spares for my hydraulic tools and was very happy with the service Izumi provided. Thanks again.
Mr. C. Johnson