Product Information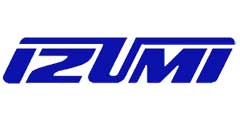 12A
The 12A is a hydraulic indenting head for non-insulated terminals and sleeves up to 325mm2. When rolled-and-blazed connectors are installed, indenting crimp is appllied. Indentation is made on the seam of connector for appropriate mechanical and electrical characteristics of connected conductors. The 12A is designed so that the connected conductors meet JIS requirement as well as requirement for the tool itself. This tool requires an external 700 bar hydraulic pump.
Notes
Maximum input pressure: 700 bar
Oil volume required: 85 cc
Standard dies included in the set: Indentir : 22-60, 70-100, 150-325 mm2 (3 pieces)
Nest : 60, 80, 100, 150, 180, 200, 325 mm2 (7 pieces)
Optional dies sold separately : Indentor : 8-14 mm2
Nest : 8, 14, 22, 38, 70 mm2
JIS standard approved tool.

Accessories
Steel carrying case with die tray
Make an Enquiry
For more information on the 12A, or to make a purchase please contact us
Customer Comments
I needed spares for my hydraulic tools and was very happy with the service Izumi provided. Thanks again.
Mr. C. Johnson