Product Information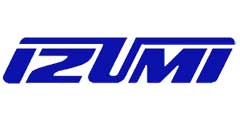 5N18
The 5N18 is a hand crimping tool with a ratchet mechanism so that the jaws cannot be released until preset pressure is applied to the handles. This feature assures that connectors are crimped completely according to the JIS standard. The tool has 4 grooves to accept non-insulated terminals up to 8mm2. The 5N18 is mad in accordance with all requirements specified by JIS 9711.
Notes
Applicable range: JIS: 1.25, 2.0, 5.5, 8.0
AWG: 16, 14, 10, 8
DIN: 1.5, 2.0, 6.0, 10.

Make an Enquiry
For more information on the 5N18, or to make a purchase please contact us
Customer Comments
I needed spares for my hydraulic tools and was very happy with the service Izumi provided. Thanks again.
Mr. C. Johnson