Product Information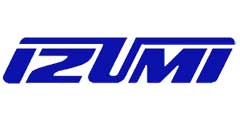 REC-85CCP1
The REC-85CCP1 was designed to cut large size CCP cable used in the telecommunication industry today. It is a heavy duty cable cutter for non ferrous communication cables up to 85mm in diameter. It is ideal for removal or scrapping of CCP cable where fibre optic cable replaces CCP cable. Like other battery operated cutters it has a built in circuit breaker for overloading protection. The movable blade is extremely sharp. Special caution is needed when handling this tool.
Looking for spare parts for this tool? View the spare parts catalogue.
Specification
| | |
| --- | --- |
| MOTOR (VDC) | 14.4 |
| LENGTH (mm) | 105 |
| HEIGHT (mm) | 410 |
| WIDTH (mm) | 115 |
| WEIGHT (kg less battery) | 2.7 |
Notes
Cutting capacity : No
of cuts with BP-70E/BP-250R1 40-50mm CCP cable 150/300 cuts
50-60mm CCP cable 140/270 cuts
60-70mm CCP cable 110/210 cuts
70-80mm CCP cable 80/150 cuts.

Accessories
Steel carrying case Battery pack and chargers are sold separately
Make an Enquiry
For more information on the REC-85CCP1, or to make a purchase please contact us
Customer Comments
I needed spares for my hydraulic tools and was very happy with the service Izumi provided. Thanks again.
Mr. C. Johnson