Product Information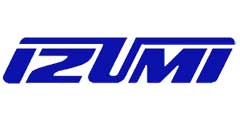 REC-54
The REC-54 was designed to cut SS cable or over head CCP cable with steel strand support. It cuts both nonferrous cables and steel strands. Like the REC-50, cuts are clean with minimal distortion to the cable. A circuit breaker for overloading protection prevents motor overheating when attempting to cut the material over its capacity.
Looking for spare parts for this tool? View the spare parts catalogue.
Specification
| | |
| --- | --- |
| MOTOR (VDC) | 14.4 |
| LENGTH (mm) | 105 |
| HEIGHT (mm) | 410 |
| WIDTH (mm) | 115 |
| WEIGHT (kg less battery) | 2.5 |
Notes
Cutting capacity : no of cuts with BP-70E/BP-250R1
Polyethylene cable 600V-CV325 mm2 (31mm OD) 60/120 cuts
Multi core vinyl insulation cable VVR150mm2 (47mm OD) 3 core 30/60 cuts
SB-ACSR120mm2 (18.6mm OD) 95/180 cuts
Hard aluminium cable HAL-OC400mm2 (31.9mm OD) 80/150 cuts
Hard copper cable OE-OC150mm2 (21mm OD) 110/210 cuts
SS cable 0.4mm 400 CCP-F-SS(CR) cable 95/180 cuts
LCCP cable without support wire 54mm OD 125240 cuts.

Accessories
Steel carrying case Battery pack and chargers are sold separately
Downloads
Make an Enquiry
For more information on the REC-54, or to make a purchase please contact us
Customer Comments
I needed spares for my hydraulic tools and was very happy with the service Izumi provided. Thanks again.
Mr. C. Johnson