Product Information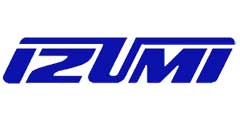 REC-50
The REC-50 was specifically designed for cutting the toughest copper and aluminium cables in a limited amount of space. Cuts are clean with a minimal amount of cable distortion. This tool fits comfortably into a gloved hand. Repetitive ratcheting movement is entirely eliminated. Just a squeeze of the rocker trigger is all it takes to cut your toughest copper cable. It is a heavy duty cable cutter for non-ferrous cables up to 50 mm O.D.. A powerful gear reduction motor pulls a movable blade through the toughest copper cable. It is equipped with a circuit breaker for overloading protection.
Looking for spare parts for this tool? View the spare parts catalogue.
Specification
| | |
| --- | --- |
| MOTOR (VDC) | 14.4 |
| LENGTH (mm) | 105 |
| HEIGHT (mm) | 375 |
| WIDTH (mm) | 115 |
| WEIGHT (kg less battery) | 2 |
Notes
Cutting capacity:No
of cuts with BP-70E/BP-250R1
polyethylene cable 600V-CV325mm2 (31mm OD) 95/180 cuts
600V-CV 150mm2 x 3 (46mm OD) 50/90 cuts
600V-CV 500mm2 x 3 (38mm OD) 40/75 cuts
6KV-CVT500mm2 (45mm OD) 30/60 cuts
Multi-core vinyl insulation cable VVR 150mm2 (47mm OD) 3 core 50/90 cuts
Soft copper cable IV500 mm2 (35mm OD) 50/90 cuts
Hard copper cable 150mm2 (21mm OD) 160/300 cuts.

Accessories
Steel carrying case Battery pack and chargers are sold separately
Downloads
Make an Enquiry
For more information on the REC-50, or to make a purchase please contact us
Customer Comments
I needed spares for my hydraulic tools and was very happy with the service Izumi provided. Thanks again.
Mr. C. Johnson