Product Information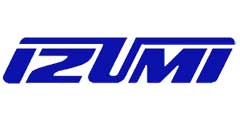 REC-33
The REC-33 was designed to cut copper and aluminium cables up to 33 mm. Small and light weight REC-33 is suitable for electric work where maximum size of cable is less than 33 mm. Just a squeeze of rocker arm trigger is all it takes to cut your toughest copper cable. There are two cutting modes for types of cables. HIGH : Faster speed with less cutting power. LOW : Slower speed with maximum cutting power. When overloaded, mechanical clutch functions and disengages the drive gear for overloading protection.
Specification
| | |
| --- | --- |
| MOTOR (VDC) | 6 |
| LENGTH (mm) | 100 |
| HEIGHT (mm) | 338 |
| WIDTH (mm) | 73 |
| WEIGHT (kg less battery) | 1.8 |
Notes
Cutting capacity : No
of cuts with BP-6VR
polyethylene cable 600V-CV325mm2 (31mm OD) 25 cuts Low mode
600V-CV 60mm2 x 3 (31mm OD) 35 cuts Low mode
Multi-core vinyl insulation cable VVR 60mm2 x 3 core (33mm OD) 35 cuts Low mode
600V-CV 150mm2 (16mm OD) 60 cuts High mode
Soft copper cable IV150mm2 (14mm OD) 70 cuts High mode.

Accessories
Steel carrying case Battery pack and chargers are sold separately
Make an Enquiry
For more information on the REC-33, or to make a purchase please contact us
Customer Comments
I needed spares for my hydraulic tools and was very happy with the service Izumi provided. Thanks again.
Mr. C. Johnson