Product Information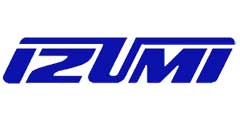 LIC-5431 Battery Operated Tool
Accepts existing 12Ton U Dies for conductors up to 400mm2 Cu. New Environmentally friendly Lithium-ion battery - light weight - no memory effect. New Slide in battery insertion gives a more secure connection with the tool.
The LIC-5431 is the battery operated 12ton output tool to accommodate shell type dies widely used in the industry.
Copper Connectors
10-400mm2
Aluminium Connectors
16-300mm2
Environmentally friendly
Lithium Ion Battery
Insulated head standard.
The new rapid advance system reduces tool run time, giving more crimps per battery charge.
UP TO 60 Crimps
The trigger switch and return button are activated by one hand so that the other is always free to handle material
Specification
| | |
| --- | --- |
| SIZE | 390 (L) x 315 (H) x 84 (W) mm |
| WEIGHT | 6.1 kg (less battery) |
| RAM STROKE | 31mm (Jaw Opening) |
| MOTOR | 14.4V DC |
| RESERVOIR CAPACITY | 100cc |
| FORCE AT DIE FACE | 106kN or(11.3 metric ton) |
Notes
Dies are sold separately.
Specify charger model & input voltage required.
Specify battery model required.
Battery operated hydraulic compression tool.
31mm jaw opening G head.
Head insulation is standard.
Well balanced & compact pistol type tool.
Right or left handed operation
Accepts 12 ton shell type dies.
350 degree swivel head

Accessories
BP-14LN, LITHIUM ION BATTERY, CH-25LNW, MULTI VOLTAGE, BATTERY CHARGER,
Make an Enquiry
For more information on the LIC-5431 Battery Operated Tool, or to make a purchase please contact us
Customer Comments
I needed spares for my hydraulic tools and was very happy with the service Izumi provided. Thanks again.
Mr. C. Johnson