Product Information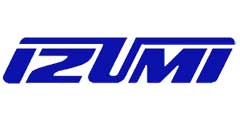 HPE-2A
The HPE-2 is a single acting engine driven hydraulic pump suitable for single acting presses for transmission line use. This pump is one of the most sophisticated on today's market. It builds pressure up to 700 bars automatically, and returns the engine RPM to an idle. Wired remote control allows operator complete control. Oil volume is large enough to operate a 60 ton class single acting compression head. Electric circuit boards are completely modulated for easy replacement and repair. Wired remote control operation. Auto operation allows fully automatic compression work, advance – 700 bars – retraction of ram, by just pressing "UP" button once on the remote control switch. Pole mounting bracket as standard accessory. Visual oil level. External air vent. Reliable output by FUJI HEAVY's engine. For single acting remote compression tools EP-60, EP-520C and remote cutter heads SP-55A,P-100A.
Specification
| | |
| --- | --- |
| OIL DELIVERY litre/min at 0-20 bar | 2.6 Litres |
| OIL DELIVERY litre/min at 20-700bar | 0.5 Litres |
| RESERVOIR CAPACITY cc | 2.2 Litres |
| LENGTH (mm) | 470 |
| HEIGHT (mm) | 330 |
| WIDTH (mm) | 443 |
| WEIGHT (kg) | 29 |
| INPUT/ENGINE | Air Cooled 4 cycle petrol engine 2.0 ps / 3600rpm Unleaded petrol |
Notes
HPE-2A has the new FUJI HEAVY'S four cycle engine EH09-2D
This engine meets the emissions control in accordance with EPA PHASE2 and CARB TIER 2
Improving Feul Costs by 15%

Accessories
Wired remote control switch, Spark plug wrench, Hydraulic Hoses 10 000 psi with quick couplers- Sold separately in lengths 2,5&10 metres
Make an Enquiry
For more information on the HPE-2A, or to make a purchase please contact us
Customer Comments
I needed spares for my hydraulic tools and was very happy with the service Izumi provided. Thanks again.
Mr. C. Johnson