Product Information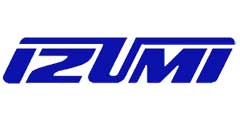 REC-S13
The REC -S13 was designed to cut reinforcing rods up to 13mm used in the general construction industry. This cutter is made for one handed operation. Simply place the rebar in the C head and cut. The head swivels 180 degrees for maneuverability in tight working quaters. It is the lightest self contained rebar cutter on the market
Specification
| | |
| --- | --- |
| RAM STROKE (mm) | 13 |
| MOTOR (VDC) | 14.4 |
| RESERVOIR CAPACITY (cc) | 55 |
| OUTPUT FORCE (Metric Ton) | 6.7 |
| LENGTH (mm) | 280 |
| HEIGHT (mm) | 240 |
| WIDTH (mm) | 75 |
| WEIGHT (kg less battery) | 3.4 |
Notes
Specify charger input voltage
Cutting capacity : No
of cuts BP-70E/BP-250R1
10mm rebar :160/300 cuts
13mm rebar 110/210 cuts.

Accessories
Shoulder Strap, Double molded carrying case Battery pack and chargers are sold separately
Make an Enquiry
For more information on the REC-S13, or to make a purchase please contact us
Customer Comments
I needed spares for my hydraulic tools and was very happy with the service Izumi provided. Thanks again.
Mr. C. Johnson