Product Information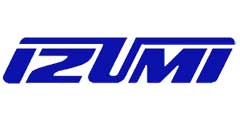 REC-S440
The REC-S440 was designed to cut the ACSR cables used in transmission line work. I tis now equipped with rapid ram advance mechanism for faster operation. With the pull of the trigger, you can cut ACSR cables up to 38mm, guy wires to 20mm, wire ropes to 22mm and ground rod to 16mm. The rotating head provides exceptional ease of use and maneuverability in tight working quaters. The lock pin head type allows the cutter head to open wide for easy insertion of cutting material. The REC-S440 has an overload bypass which will kick out when the tool reaches 7 tons of output.
Specification
| | |
| --- | --- |
| RAM STROKE (mm) | 40 |
| MOTOR (VDC) | 14.4 |
| RESERVOIR CAPACITY (cc) | 100 |
| OUTPUT FORCE (Metric Ton) | 7 |
| LENGTH (mm) | 440 |
| HEIGHT (mm) | 260 |
| WIDTH (mm) | 78 |
| WEIGHT (kg less battery) | 6 |
Notes
Specify charger input voltage
Cutting Capacity :Number of cuts/BP-70E Wire rope 6x7 22mm 40 cuts
Wire rope 6x12 22mm 55 cuts
Wire rope 6x19 22mm 30 cuts
Soft steel bar 20mm 40 cuts
Re-bar 16mm 40 cuts
Cu strands 40mm 28 cuts
Al strands 40mm 35 cuts
ACSR 38mm 30 cuts
Guy wire 1x7 15mm 80 cuts
Guy wire 1x19 20mm 48 cuts
CCP cable N/A.

Accessories
Shoulder Strap, Double molded carrying case Battery pack and chargers are sold separately
Make an Enquiry
For more information on the REC-S440, or to make a purchase please contact us
Customer Comments
I needed spares for my hydraulic tools and was very happy with the service Izumi provided. Thanks again.
Mr. C. Johnson