Product Information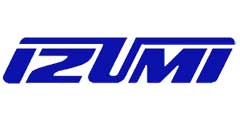 EP-200W
The EP-200W is a 200 ton class compression head which accepts shell type dies exclusively designed for the EP-200W. It requires an external double acting pumping source. Double acting means hydraulically advancing the ram to build proper tonnage, then the hydraulic pressure is reversed to retract the ram. It expediates the ram retractor time as well as connector binding behind dies. Removeable die cap design helps operator with an easy insertion and removal of the connector.
Specification
| | |
| --- | --- |
| RAM STROKE (mm) | 40 |
| HEIGHT (mm) | 415 |
| WIDTH (mm) | 270 |
| WEIGHT (kg) | 84 |
Notes
Dies are sold seperately
Specify the manufacturers die and connector numbers
Light weight
Removable die cap for easy connector positioning
Simple design for easy maintenance
Oil volume require: 1,134cc
Double acting hydraulic pump required
The HPE-3 engine driven pump is recommended to operate the EP-200W

Make an Enquiry
For more information on the EP-200W, or to make a purchase please contact us
Customer Comments
I needed spares for my hydraulic tools and was very happy with the service Izumi provided. Thanks again.
Mr. C. Johnson