Product Information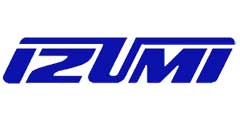 TEP-104W
The TEP-104W is the lightest 100 ton compressor in the industry. Titanium has the strength of steel but weighs nearly 15% less. Due to its lighter weight and the tools portable design, the chance of back and muscle strain is greatly reduced. The titatnium 100 ton press is easily maneuvered. Due to its super light weight it is ideal for transmission line construction in remote areas like mountains. Dies are interchangable with the EP-100W
Specification
| | |
| --- | --- |
| RAM STROKE (mm) | 27 |
| HEIGHT (mm) | 340 |
| WIDTH (mm) | 230 |
| WEIGHT (kg) | 27.5 |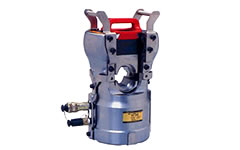 Notes
Dies are sold seperately
Specify the manufacturers die and connector numbers
Super light weight
Removable die cap for easy connector positioning
Simple design for easy maintenance
Double acting hydraulic pump required
Oil volume required 400cc
The HPE-3 engine driven hydraulic pump is recommended to operate the TEP-104W
Compression counter monitors the number of compressions historically and helps maintenance schedule of the tool.

Make an Enquiry
For more information on the TEP-104W, or to make a purchase please contact us
Customer Comments
I needed spares for my hydraulic tools and was very happy with the service Izumi provided. Thanks again.
Mr. C. Johnson