Product Information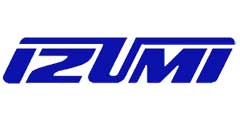 P-200M
The P-200M is a multipurpose body suitable for various types of crimping, cutting, punching and angle beam fabricating operation. There are 14 available attachments. Attatchments are mounted on the tool head by inserting two lock pins located at the cylinder head for easy changeover. Powerful output of 12.6 metric ton makes various type angle fabrication possible. ONE TOOL DOES IT ALL!
Specification
| | |
| --- | --- |
| OUTPUT FORCE (Metric Ton) | 12.4 |
| WEIGHT (kg) | 2.8 |
Notes
Following attachments are available separately: 200AT-13WT, Threaded bar cutting attachment
200AT-S16, Rebar cutting attachment
200AT-50YC, Cable cutting attachment
200AT-15B, T connector compression dies
200AT-S24, Wire cutting attachment
200AT-9PD, knock out punching attachment
200AT-AP18, Angle beam punching attachment
200AT-AC506, Angle beam cutting attachment
200AT-AVC506 Angle beam V cutting attachment
200AT-AB506, Angle beam bending attachment.200AT-BB75, Bus-bar cutting attachment
200AT-BC75, Bus-bar cutting attachment
200AT-DCM Raceway cutting attachment
150AT-DCM + 200AT-DCM Hexagonal compression dies). Maximum inout pressure 68.5 Mpa or 10,000PSI
Oil volume require 40cc

Accessories
Steel carry case
Downloads
Make an Enquiry
For more information on the P-200M, or to make a purchase please contact us
Customer Comments
I needed spares for my hydraulic tools and was very happy with the service Izumi provided. Thanks again.
Mr. C. Johnson