Product Information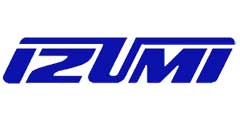 PG-610A
The PG-610A test gauge was designed to measure output force up to 15 ton. It is used to calibrate 12 ton and 15 ton tools. It was designed to fit in all brand 12 ton tools and is supplied with U type test dies. When 15 ton tool EP-610HS2, is calibrated, U die adapter is necessary to adapt test dies. The PG-610A comes complete with U type test dies and steel carrying case.
Looking for spare parts for this tool? View the spare parts catalogue.
Notes
IMPORTANT NOTE Pressure adjustment of tools require calibrated pressure gauge and appropriate tools to adjust the relief valve
Improper adjustment may result in too high or too low of inner pressure
High pressure may cause damage to the tool or seals
Lower pressure results in insufficient tool output causing improper connection of compressed connectors or not cutting specified materials
Dial face up to 18 metric ton.

Accessories
steel carrying case. Test dies (Blank dies for EP410)
Make an Enquiry
For more information on the PG-610A, or to make a purchase please contact us
Related Products
PG-15F
The PG-15F force test gauge was designed to check output force of REC-451F, REC-415B, 15B, CN-58A and EP-50 6 ton tools.
PG-325
The PG-325 is the inline pressure gauge to check inline pressure of the hydraulic system.
PG-58
The PG-58 was designed to measure the inner pressure of battery operated pistol type tools like REC-420, REC-S424, REC-S440, REC-485YC, REC-5PDF and REC-UC6E.
Customer Comments
I needed spares for my hydraulic tools and was very happy with the service Izumi provided. Thanks again.
Mr. C. Johnson