Product Information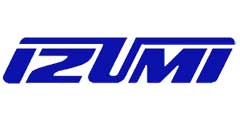 BP-70E
Standard replacement battery. The BP-70E is a standard replacement battery with high capacity of 1,900 mAH. Comparing with our BP-70R, it has 46% more capacity. It means 46% more crimp cycles and cutting cycles per charge. The batterys life expectancy is approximately 600 recharges
Specification
| | |
| --- | --- |
| OUTPUT VOLTAGE (VDC) | 14.4 |
| CAPACITY (AH) | 1.9 |
| TYPE | NiCd |
| CHARGE TIME (mins with CH-35EMC) | 25 |
| LENGTH (mm) | 100 |
| HEIGHT (mm) | 137 |
| WIDTH (mm) | 70 |
| WEIGHT (kg) | 0.8 |
Notes
The battery has a limited life
When capacity becomes about half the original capacity the battery should be replaced
If the battery is stored without being charged natural drainage will cause the power to be reduced
Be sure to charge the battery every 3 months
The battery will need to be fully charged before first time use
Cycles per charge will vary depending on the type and size of material being cut or compressed.

Accessories
insulating battery cover sold separately.
Downloads
Make an Enquiry
For more information on the BP-70E, or to make a purchase please contact us
Customer Comments
I needed spares for my hydraulic tools and was very happy with the service Izumi provided. Thanks again.
Mr. C. Johnson